start construction DW02 Lighthouse
October 18, 2022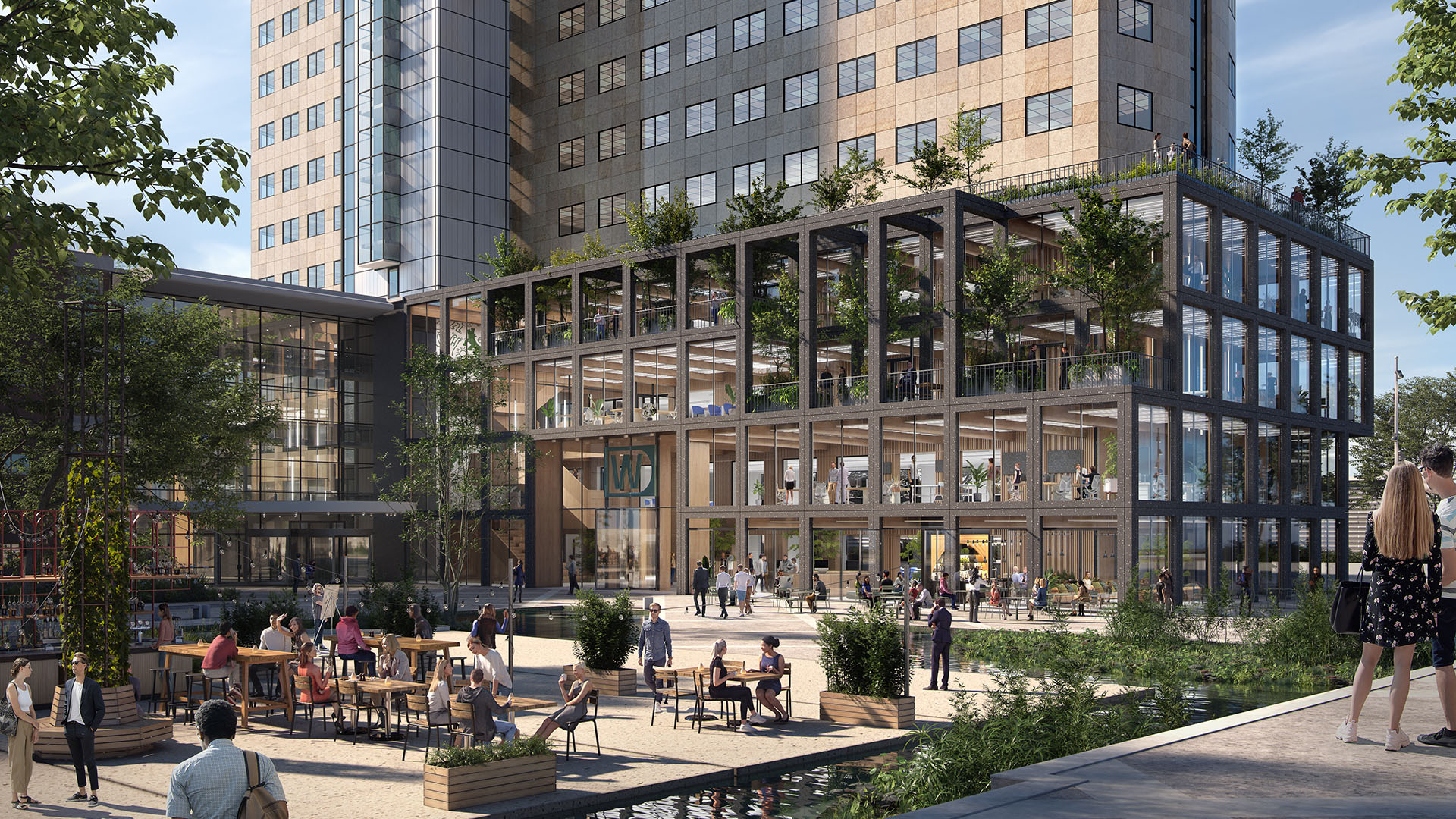 First phase of transformation District West to start
District West - growing the new standard, embracing the future!

Sloterdijk-area in Amsterdam will change in the coming years, from a one-sided office area to a mixed city district. Benthem Crouwel Architects drew up the masterplan for the large-scale transformation of this area. Less than 500 meters from the station a new addition to the city will be developed: District West. The office buildings of this currently undiscovered and unattractive industrial area are being (re)developed with high ambitions in the field of architecture, sustainability and circularity.

From one-sided area to lively creative place
The first step in the large-scale transformation of the area will be the development of DW02 Lighthouse. To this end, the existing high-rise building on the Basisweg will be upgraded into a considerably more sustainable version and expanded into a high-quality office of 13,000 m2. DW02 Lighthouse will have a new orientation on the central square of District West and will be opened up with a transparent façade with an impressive entrance.

In the coming years, the entire District West area will be transformed into a dynamic city district with more than 100,000 m² of offices and facilities. The construction of DWO2 Lighthouse has now started and is scheduled to be completed at the end of 2023.
Team:
APF International Investment Management, CBRE Nederland, Parallel, Van Rossum Raadgevende Adviseurs and ZUS [Zones Urbaines Sensibles].